Alex Fishburn plays at Bromley Parish Church
I am a student in my third year at the Royal College of Music and Assistant organist at St Peter and St Paul, Bromley, Kent.
The church, which dates from at least the medieval period, was badly damaged by a bomb in 1941, though the tower was largely saved. It was rebuilt using much of the original stone work embedded in concrete so looks older that it really is. The foundation stone was laid by Princess Elizabeth (later Queen Elizabeth ll) in 1949 and the building completed in 1957.
The church acquired an old instrument from a private residence in
Broadstairs, which soldiered on until enough funds were raised for an entirely new instrument.
The current instrument was built in 1991 by J.W. Walker & Sons Ltd. Designed by David Sanger, the organ is distinctly "Modern English" in style, with a rather French flavour to the voicing. The organ is therefore perfect for the performance of a wide range of French repertoire, both from the Baroque era and the romantic era. The organ is also very versatile for 20th century and modern music.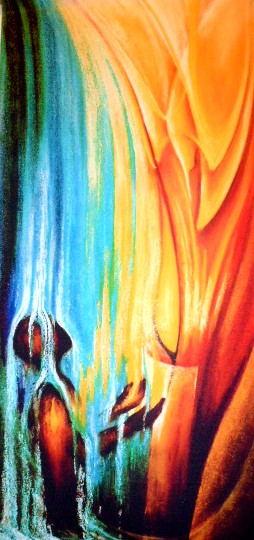 Due to its French voicing, the organ does not lend itself to the performance of English romantic repertoire very well; though with careful selection of stops it can deliver a rather convincing performance of almost any organ repertoire. As the organ does not make any huge attempt to be eclectic in voicing, it blends beautifully and every stop plays an integral part of the instrument. This integrity is what makes the organ excellent at performing many different repertoires of organ music from various schools, from North German Baroque (Buxtehude, Bach etc) through to 20th Century English (such as Matthias).
The piece I am playing, Mozart Changes, is by Zsolt Gárdonyli who was born in Hungary in 1946. It was composed in 1995 using the theme of the finale of Mozart's piano sonata in D major K. 576, and changes it using elements of jazz. I find this piece regularly appears on my 'encore' list as it never fails to make an audience smile, or even laugh and it shows off the Bromley organ well. Click the jazzy picture or here to clear the music to make you smile.
The organ speciifcation is given http://www.npor.org.uk/NPORView.html?RI=D03599
Alex Fishburn
---
Previous MyChurch