THE BROMLEY & CROYDON ORGANISTS' ASSOCIATION
and
THE SOUTHWARK AND SOUTH LONDON SOCIETY OF ORGANISTS
Saturday 15th January saw around 50 members attend the joint event run by the SSLSO and the BCOA, to celebrate the award winners of their respective 'Introducing the Organ' schemes. The schemes aim to promote organ playing among young people by awarding bursaries for organ lessons and music books worth £250. Nine awards in total were handed out to the young musicians whose ages ranged from 8 to 20, all with strong backgrounds in piano and other instruments including violin, drums, viola, guitar, flute and voice. The special guest for the event was internationally renowned organist, conductor and broadcaster, Anna Lapwood.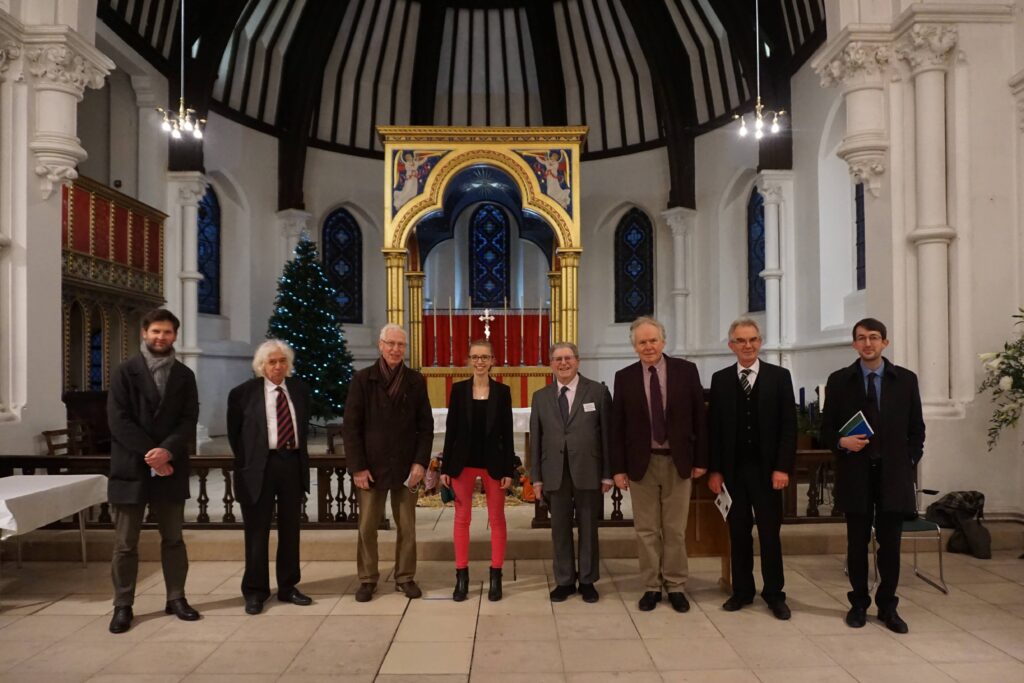 The event was hosted at St John's East Dulwich, which has a fine J W Walker organ built in 1985, originally for the Trinity Laban Conservatoire of Music and Dance, and installed in St John's in 2011 by Peter Collins Ltd. With 32 stops over 3 manuals and pedals it provided a rich tonal palette which Anna demonstrated wonderfully in a short recital to open the event. Anna played 4 pieces of contrasting styles: J.S.Bach's Fantasia in G minor BWV 542, Purcell's 'When I am laid in earth' from Dido & Aeneas, Ghislaine Reece-Trapp's In Paradisum and Star Fantasy by Christina Arakelyan.
This was followed by a very interesting and informative discussion framed as an interview between the SSLSO's committee member, Charlie Warren, and Anna Lapwood. Topics ranged from Anna's career and experiences as an organist, to the best approaches for obtaining an organ scholarship at university – a subject which some of our award winners will no doubt find useful in the future.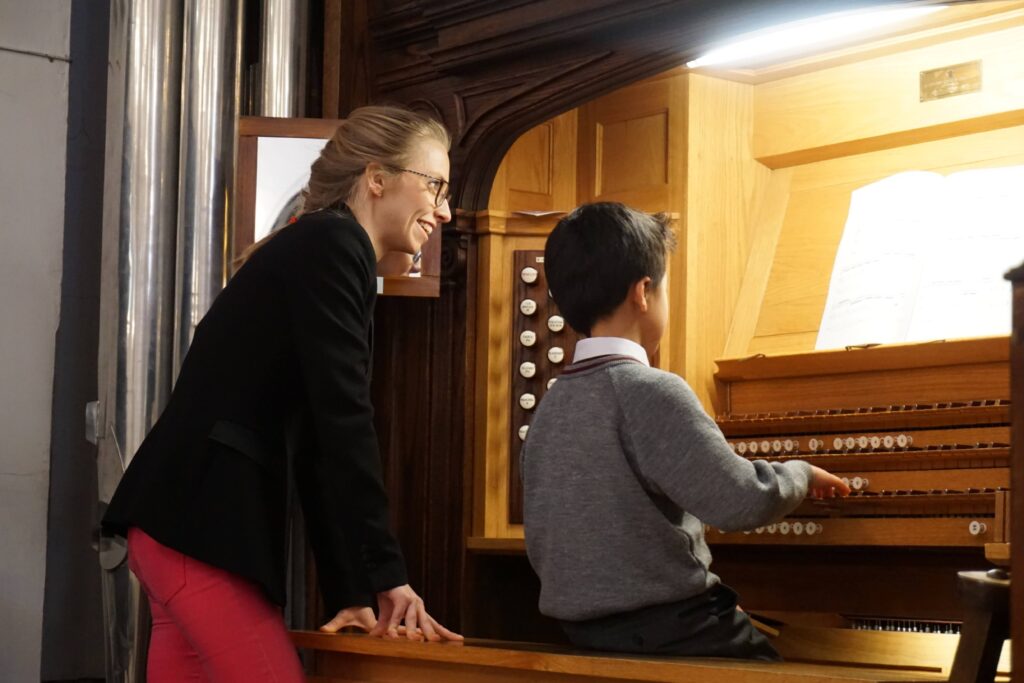 Anna then gave a masterclass as each of the award winners received their certificates and played a short piece which they had worked on since starting their organ lessons over the last few months. It was clear that all of the players had got off to a fantastic start, and Anna gave tips on articulation, registration, methods of practice and how to bring out the character of each piece.
All in all a very successful event which will hopefully be repeated in the future.